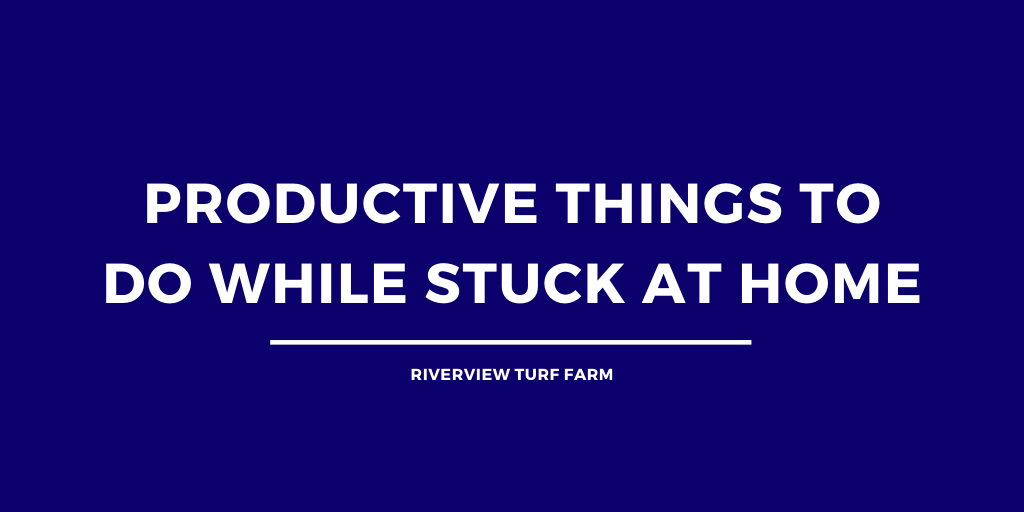 We're all doing our best to navigate uncharted waters. Most of us are spending more time at home than probably ever before. But, being stuck at home doesn't necessarily mean you're stuck inside. You can only watch so many Netflix episodes before you either a.) run out or b.) start going stir crazy. And while television in your pjs all day is extremely tempting, there's plenty of at-home activities your family can engage in that'll create memories to last a lifetime.
City league sports might be postponed, going to the park is currently out of the picture, and Chick-Fil-A's playground is momentarily closed… what else is there to possibly do? We've got some ideas for you!
Arts & Crafts Projects
How many times have you been asked: "What's your favorite hobby?" and simply had no answer. Let's be real here, most of us don't have time for our own hobbies outside of work and providing transportation to all of our kids hobbies.
But, now is your time to shine! Arts & crafts projects like painting or knitting can be fun for everyone and they can be done in the backyard to help avoid a disaster inside. When's the last time you picked up a paint brush and released your inner Picasso? Make it exciting and host a "Facebook" contest. Post pictures of everyone's masterpiece and let friends and family vote on their favorite!
Read a Book… or Ten?
Who doesn't enjoy a good book every now and then? Some of us more often than others. So, this one is for all of our bibliophile's out there. Now is as prime of a time as any to catch up on all those books you've been wanting to read. Again, this doesn't have to take place inside. The sun is shining, the weather is sweet – so snag that book and head to the back porch for some fresh air and enlightenment!
Work in the Yard
Spring cleaning is right around the corner, so why not get a head start? This includes getting out in the yard and working on your landscape. Be honest, could your lawn use a little TLC? Are those shrubs looking a little rough? Weeds taking over? Time to put on those working gloves and get to landscaping. Make it a family affair by divvying out items for each family member to handle.
If you choose the yard route and are in need of grass, RiverView Turf has you covered. We offer curbside sod grass delivery to the states of: Florida, Georgia, Alabama, Mississippi and Louisiana. Grass varieties include: St. Augustine, Bermuda, Centipede and Zoysia. What better family project than laying new sod together? Order yours today by contacting our office at (251) 965-4727.
A Message From RiverView Turf:
"We understand there is an abundance of concern surrounding the Coronavirus (COVID-19) and our thoughts are with everyone affected.
As our communities continue to feel the increased impact of Coronavirus, we want to reassure you that the health and safety of our customers and employees is always our top priority. In response to this growing public health concern, we have enhanced our already stringent safety and sanitation protocols to help reduce the threat and spreading of COVID-19.
We will continue to monitor the situation closely and make changes to our protocols as necessary, but encourage you to stay informed on the latest updates from authorities such as the CDC and the World Health Organization (WHO) by visiting their websites.
We appreciate your continued support."